Sonsray Takes The Controls
Founded in 2012, Sonsray Rentals is apart of the largest CASE CE distributor on the west coast with 7 locations for sales, parts and service and 7 locations for rentals in California, Nevada, Oregon and Washington with state-of-the-art facilities equipped for New & Used Sales, Rentals, Parts and Service. We service all makes and models.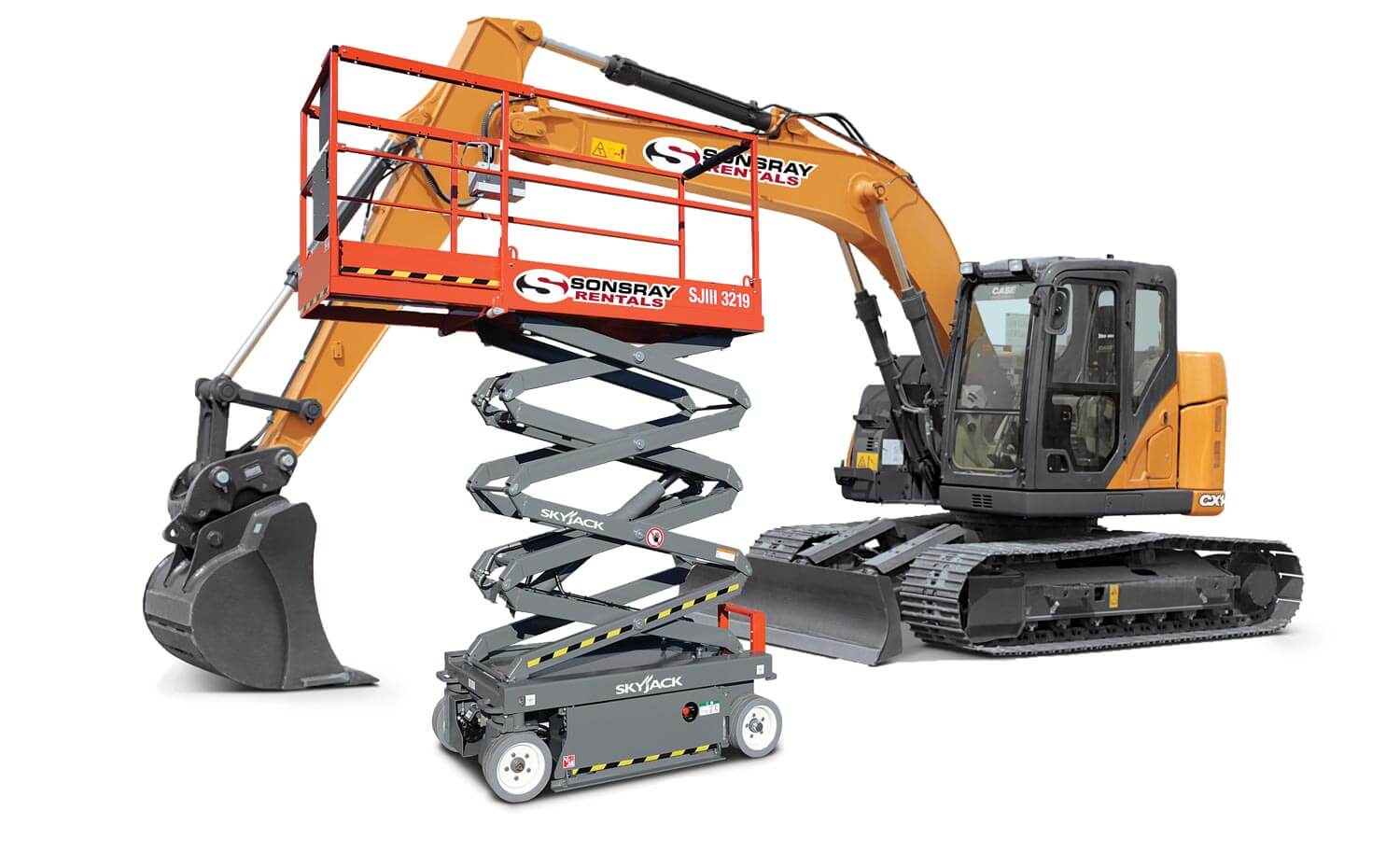 Sonsray helps maximize uptime for customers with same day parts delivery and on-site service 24 hours a day, 7 days a week. Our technicians undergo extensive training and are certified for any equipment they service. They routinely troubleshoot a situation to identify problems and quickly offer solutions to enhance your equipment's performance.
When you need extra machines, Sonsray will deliver clean, well-maintained rental equipment right to your job site. You can always count on getting good value by choosing a machine that solves your equipment problems from our used equipment fleet.
Whatever type of equipment you're looking for, you can probably find it at Sonsray. We carry the complete line of Case construction equipment, Skyjack material handling equipment, Arial and Support equipment, Tiger mowers, Okada demolition hammers and a wide variety of ground engaging tools and attachments. Equipment availability at each location may vary.
The businesses that use our equipment include construction companies, road builders, excavating contractors, utility contractors, landscapers, government agencies, demolition crews, quarries and aggregate processors, farmers, recyclers and waste handlers, railroad and municipality crews, and all sorts of industries with warehouses and routine maintenance needs.
Our experienced staff are ready to discuss your equipment rental needs. Reach out to discuss a quote request today!