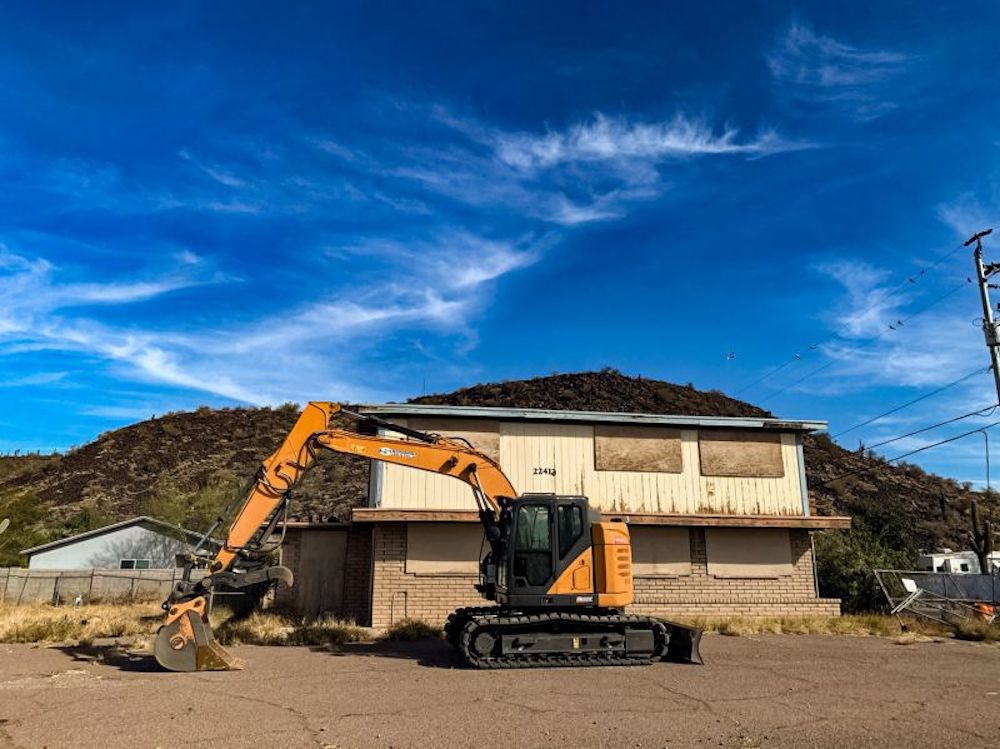 There are a variety of types of demolition. Low level projects typically see your team bringing down smaller, often residential, structures. High level projects are multi-storied buildings, or even larger constructions like man-made dams. Choosing the right demolition equipment for the job is essential.  
When you need to completely demolish a building, you need some heavy machinery to back you up. This is not the time to channel Chip Gaines on demo-day with a hammer and a dream. Read on for our guide to choosing the best demolition equipment for your next job. 
Consider Your Job Site Needs
Demolition is usually a dramatic and dusty undertaking. Set yourself up for success by choosing the right demolition machinery for the job. 
Demolition equipment should accommodate the location and surrounding environment of your project. Scale your equipment choices to the size of the structure you're looking to demolish. For example, a low level home demolition may need a more compact demolition machine than a big apartment building. 
Make sure the machine of your choice will be able to safely maneuver in the space provided. This is particularly key if there are neighboring buildings or trees you need to preserve. 
There are a few ways to demolish a structure with your equipment of choice. Strategies include pushing, pulling, or crushing until a structure collapses. Choosing the right machine and strategy for the job is key for job site safety. 
Consider Your
Demolition Equipment
Needs
The next thing to consider is the task at hand. Will you need demolition pliers to crush a concrete element? Will a bulldozer help you meet your goals? Think through the tasks for the project at hand, and consider the demolition machine that will give you the most utilization. 
The most popular choice for demolition tasks is an excavator. One of the most versatile machines, they can perform many demolition jobs. Especially because they can be paired with a variety of attachments. 
Skid steer loaders are a common choice for tight, difficult to maneuver areas. Bulldozers are also a popular option for both demolition, and handling the resulting rubble. Cranes may be used for high level demo projects. 
Consider Your Costs
Now that you've thought through the demolition equipment you require, it's time to think about your finances. 
For those involved in smaller projects, demolition is likely a passing phase in a larger building effort. If you anticipate only needing a machine for a few days, demolition equipment rentals are a cost effective solution. 
Renting is ideal for short term projects. With a rental, you only pay for the time you have the machine. This is also an ideal solution for those who may have an excavator, but want to rent a specific attachment for their demolition project. 
Demolition equipment sees a lot of wear and tear. Choosing to rent demolition equipment from a trusted dealer like our team at Sonsray means you don't have to worry about basic maintenance. Sonsray handles regular maintenance, and even offers on site repairs. Our certified technicians come to you so your job stays on schedule. 
If you are unsure of your demolition machinery needs, get in touch with our team. Our experts can help you select a machine that will see the most utilization on your next demolition project.